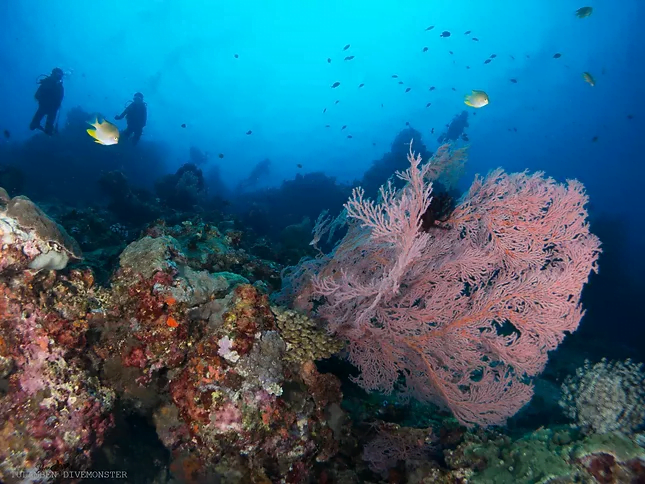 With the bluest waters in all of Bali, Blue Lagoon certainly lives up to its name. With sloping corals to the right side and a beautiful wall dive to the left side Blue Lagoon has something for everyone. The corals are in very good conditions and the visibility is often the best on the island. There are many things to be found here from occasional reef shark to cowfish (Acanthostracion polygonius), cuttlefish and octopus.
Padang Bai is also known as a good spot to find frog fish (Antennatus striatus) and leaf scorpion fish (Taenianotus triacanthus). Blue Lagoon is a 5 minute boat journey from the beach in front of our diving center.
Night-diving is a good option here as a completely different variety of unusual marine life comes out to play at night! The encounter with the spanish dancer (Hexabranchus sanguineus) is almost guaranteed.